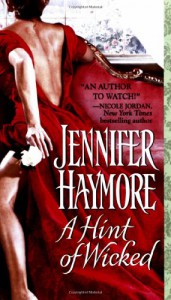 Hmm. I usually put down my immediate thoughts here. There are too many. I dont even know what I think about it.

- two dudes one chick...
- breaks cardinal rule of romance novels.
- main plot pretty predictable, but still reads like crack
- actually some of the plot I didn't figure out hence reading so fast, but not thoroughly.

- some very unusual sex scenes for a historical. I was really curious about if I was right on who the hero was, and so I think this is the first book I skipped them all... maybe I read one hurried sex scene once I had chosen who to root for.

- it stressed me out not knowing who was the hero.
- I felt empathy for both heros but I couldnt help think Sophie was trying to have her cake and eat it too. I know it would be hella confusing, having two husbands. I mean I was just the reader and completely bowled over. I don't know if it was rational, but sometimes I just didn't feel bad for Sophie at all. I didn't think she was proactive enough for what the author kept telling us that she was.

Though overall it was still okay. I mean the plot makes sense to me. Urgh. I uaually rate right away but I dont know what to give this. It's hovering between a two and a three... no its a two... even in the few seconds I just thought about it. How could I forget the neat "oh everything is okay now" ending. what?!

Now that I have read a bit more reviews of this book and have put my initial thoughts down (which will be cleaned up soon) I think the only thing that interested me was the plot and the idea of two husbands. The characters could have been anyone. That's probably why I didn't read the love scenes. I just didn't care.

Also posted at my blog, Comp Biblio
Originally posted on GR in Jan 2012